Hi MIUIers!

Welcome to the 19th episode of Chou Techbites.


Today we will talk about encrypting our device since MIUI will encrypt your user data partition by default even if you've tried to make a factory reset and flashing ROM through custom recovery. I can assure you that your user data will be encrypted. It might be the same with another ROM that comes from OEM/vendors, on Android One device or even on custom ROM. This might be good since you can make sure your data is safe and at least none can touch it remotely.

If you're asking why I go with this kind of topic, the reason is kind of obvious. Many of us can't recover data from our phone since the user data partition or even the device itself got encrypted and sometimes your got problem with the ROM or the update or the device itself that might force us to reflash or to downgrade or to change the ROM to solve that.


Why do you need to encrypt your data?

Some experts says that encrypted phone will makes it really secure. Xiaomi starts to encrypt the user data partition to make sure your data is safe on your phone. Even if your phone got stolen. It's almost impossible to access or extract your data from your phone by another person who don't have key or password to open your phone.




Essentially this is a good move when you carry government or enterprise data on your phone or if you have enabled any financial stuff like cashless banking or any secrets that you need to carry legal or illegal. If your phone lost or stolen or someone tried to access your data physically or remotely, you don't have to worry. At some point, your data is safe.




You can advance the encryption from user data to device encryption. It means your device is encrypted: the whole OS including cache, all of your apps and its data, also your user data. It makes it harder to force-decrypt your phone by any 3rd party. But it comes with a disadvantage: to boot the phone, it will takes longer than usual and it somewhat annoying.


What if my data [or phone] is not encrypted?

At some point your data is not secured with but. If you use your phone just for normal activities like for general usage like chatting, making phone calls or taking some selfie, not to carry any sensitive data like government or enterprise secrets or anything else, also you choose any payment that not using your phone either is cashless that using NFC or e-banking or m-banking, and to make sure that your phone is still on your hands [at any means] don't worry, your data is still safe.




If you are an advanced user that love to flash any ROM to your phone regardless to test or to get fresh experience, decrypted data is useful. You don't have to worry if your phone got bricked and you need to backup your data forcefully. In many Android devices, you can use pull commands with ADB to get your data. But please note that you might need to unlock your bootloader or jailbreak your device to do so.




On the other side, being a normal person with careful manner is another advantage to your data safety. Despite your phone is unlocked [or even rooted] and you might save some weird stuff on your phone [if you know what I mean], rest assured your data will be safe. Nothing to worry about.


What is best?




Many users, including me, love to get an update and enrolled in Beta Testing for their device to get faster update [with bunch of bugs], and mostly they only have one phone. It means they do it on their primary device. If you like to get a faster update and willingly to face many bugs, or you are a person who loves to change ROM, to test it one by one to get a suitable experience for your daily usage, it's always better to have decrypted user data instead to encrypt your data.




If you find that you are a general user who carry any sensitive data or don't have any interest to customize your system device, to stay at default state [user data encrypted] or to make it more secure by encrypt your entire device, it might be a good choice.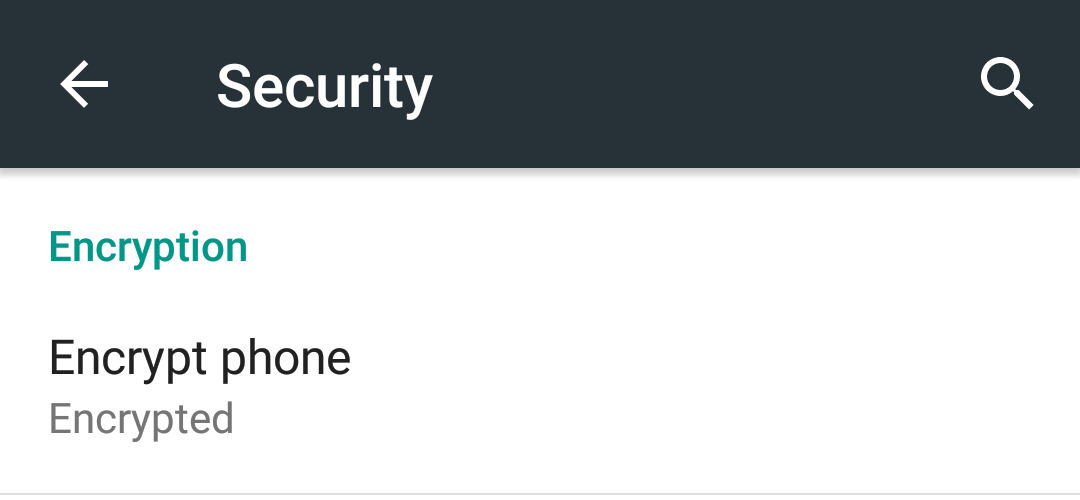 But generally, it's always better to backup your device periodically regardless your device is encrypted or no. Sometimes you need to access it no matter what. I always trust my external hard drive than my phone storage, just sayin'.



So what's your preference? Encrypted device or decrypted ones? Comment below!





That's all folks! See you in the next Chou Techbites!






Big thanks to
@Elaine2046, and my fellow special team for their support.





Previous talks: