This post was edited by CLAYTON_WWC at 16:15, Feb-18-2018
Greetings MIUIers
Hey guys!! I am back!! Hope you guys had a nice day! Mobile chips are getting advanced years by years, this will keep every Mobile Chip manufacturers busy such as Qualcomm for them to launch new mobile chip every year to compete in smartphone market. Recently, there are some rumours spread across the Internet that Xiaomi Redmi note 5 will feature Snapdragon 630( unconfirmed or maybe a fake news!) , let us depth insight into the core of Snapdragon 630 . Let's get started!
Qulacomm Snapdragon 630 consist of 4 ARM Cortex A 53 Cores clocked at 2.2GHz and other 4 Same A53 Cores which runs at 1.8GHz Clock Speed.
This type of configuration is similar to Snapdragon 625, a super battery efficient Chip and widely used by Xiaomi Phones such as Xiaomi Redmi Note 4 SD, Mi5X, Mi A1 and many more, what a big fans of Snapdragon 625.
Here's the score of Moto X4 running on 630 in Geekbench/Benchmark
It seems Snapdragon 630 score has improved compare to the score of Snapdragon 625. Benchmark score is just a paper reference, the performance of the phone still relies on our own usage so we can't judge the phone performance by just looking at the benchmark score.
Using 14nm technology will increase performance and lower power consumption. Snapdragon 630 like its predecessor uses 14nm FinFet will offer a smaller chip footprint, giving OEMs more usable space inside upcoming products to support larger batteries or slimmer designs. Process improvements, combined with a more advanced chip design, are expected to bring significant improvements in battery life.
Qualcomm Snapdragon 660 With Snapdragon 630
One of the benefits of using Snapdragon chips is 3D/Gaming efficiency, and that's all because of the first class Adreno graphics. Adreno 508 seems to be to constructed based on the predecessor Adreno 506 from Snadpragon 625, delivering better graphics and reduce frame lag during gaming session. Adreno 508 also supports Vulkan 1.0, DirectX12 and Open GL ES 3.2.
Heres the 3D Mark-Ice Storm Unlimited score of Moto X4 running on Snapdragon 630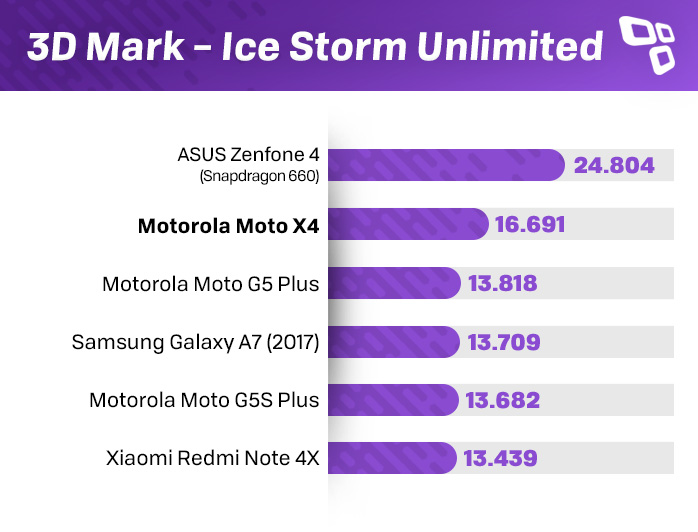 Moreover, Qualcomm Snapdragon 630 features The Spectra 160 ISP which support Qualcomm's Clear Sight technology for color and monochrome sensor combinations for better contrast and noise and Snapdragon Optical Zoom module, which as the name suggests brings 2x optical zoom capabilities and an improved 10x digital zoom to the platform.



This technology works using a telephoto lens alongside a wide-angle lens.Spectra remains a 14-bit dual ISP setup that supports up to dual 13MP cameras or a single 24MP sensor.

The Snapdragon 630 features a modem that supports "X12 LTE" speeds, which equates to an absolute maximum 600Mbps connection. You'll rarely find that sort of speed anywhere in the world, but that improved modem will also help with more reliable and efficient connections on slower 4G networks. It also supports 802.11ac WiFi 1x1 MU-MIMO configuration with speed up to 433Mbps ( Depends on your router, speed may be different)



Snapdragon 630 uses The Qualcomm® Hexagon™ 642 DSP. It is designed to significantly improve performance and battery life, and includes the Qualcomm All-Ways Aware™ sensor hub and Hexagon Vector extensions (HVX) which is capable of handling heavy imaging and video processing tasks quickly and efficiently.


Qualcomm's Aqstic audio codec combined with the Snapdragon 630 supports an audiophile grade DAC with 24-bit/192kHz playback capabilities, complete with an SNR at 109dB and low -103dB THD+N. Those who prefer wireless playback will be pleased to note that the Snapdragon 630 continues to support Qualcomm's aptX and aptX HD. Furthermore, echo and background noise cancellation is handled efficiently on the DSP.
Other than the new and improved CPU, DSP, and GPU cores, Qualcomm Snapdragon 630 support fast LPDDR4 random access memory in a dual configuration with 1333MHz clock speed. Moreover, flash memory support UFS as well as eMMC.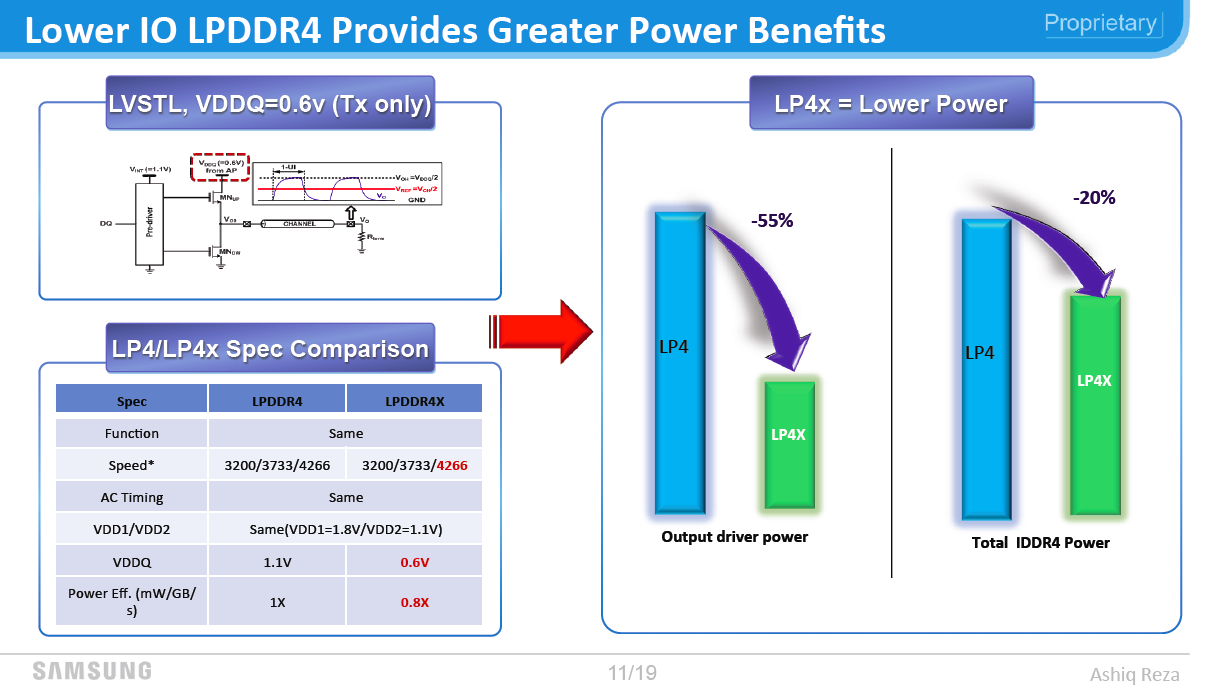 Qualcomm Snapdragon 630
Product Brief of Snapdragon 630
SDM630product-brief.pdf
(979.67 KB, Downloads: 177)
Despite with its powerful Specs, the sales of Qualcomm Snapdragon 630 didn't go so well in smartphone market compare to Snapdragon 625, it only used in few device such as Motorola Moto X4 and Sharp Aquos S2, surprisingly.
However, some rumours saying that the upcoming Xiaomi new device Xiaomi Redmi note 5 may feature Snapdragon 630 or a better version Snapdragon 636. Some believe it is Redmi 5 Plus... We will find it out soon...
Consider the factors above, do you think Snapdragon 630 is a good processor?
Thank You